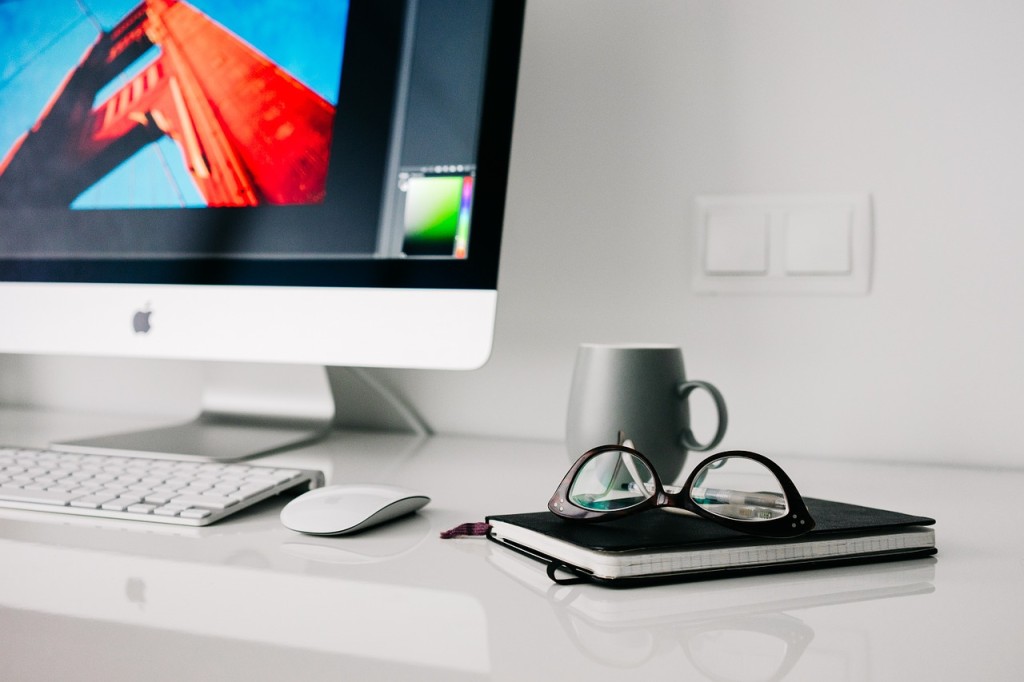 The most traditional way that blogs, vloggers and websites earn money on visitors to their site is banner ads. For each viewer or click to an ad, they earn a small amount of money depending on the popularity of the site. The cpm (cost per thousand) rate could be as little as a penny to $50.
Cost per thousand (CPM) is a marketing term used to denote the price of 1,000 advertisement impressions on one webpage. If a website publisher charges $2.00CPM, that means an advertiser must pay $2.00 for every 1,000 impressions of its ad. The "M" in CPM represents the Roman numeral for 1,000.
Most website owners and marketers and brands do not negotiate with each other directly but use ad networks or platforms.
Google's Adsense is the most popular and commonly used though there is an application process and not all sites are approved. Also, AdSense has strict rules that can be abridged easily, by accident, and then result in the site losing its Adsense accounts access. Fortunately, there are tons of other ads platforms and ad networks.
Also,there are dozens, if not hundreds, of blogging networks. These networks serve as a liason with brands and the PR companies that represent them and bloggers. Instead of having to approach hundreds of bloggers individually, they can just enter an agreement with the network. The network then make the offerings available and lets the brand select which blogger it wants to work with. The network's administrator, naturally, takes a generous cut of the sales but they're worth it because it saves bloggers also the hassle of having to pitch to brands for opportunities.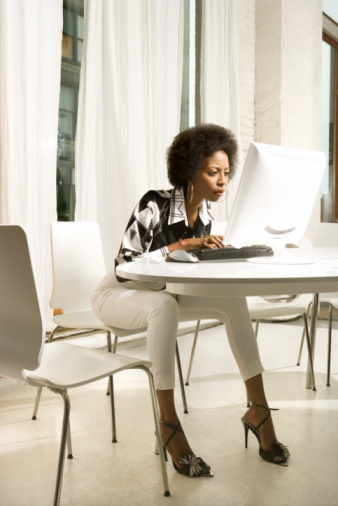 Here is a deeper breakdown on the different ads and ad networks..
Direct Ads:
1.)Adsense – The most popular and one of the oldest ways blogs, websites, YouTube channels and other online content gateways have monetized their presence is through AdSense. It is owned by Google and essentially, owners of sites place tags on their pages and AdSense feeds advertisements to the location where the tags were placed. In a YouTube video, this can be in the form of a video ad right before the content a user wants to see of an in video textual ad across the bottom of the screen or to the right of the video. On blogs, for example, they are auto placed on banner ads. It doesn't pay that well for those starting out because it requires a significant amount of traffic before hitting the $100 threshold for AdSenses to send you any money.
Nonetheless, one good thing about AdSense ads on your blog, even before you start getting enough traffic, they give the blog or website a bit of credibility. The average user may not know they are affiliate ads and could think someone paid to have that ad there. That placement may entice other potential ad purchasers that land on your site to perhaps reach out to you and seek an ad placement. It happened for me during my early years of blogging.
AdSense now lets you insert code in your site and it will determine which area does well and automatically populate ads there. Do this! Since I installed these codes, I've seen a dramatic increase in earnings.
2.)Amazon – The next most popular advertising vehicle is Amazon Affiliates. As you probably know, Amazon sells any and everything on its massive eCommerce platform. It has a very dynamic Affiliate marketing program with lots of tools. You can install codes that will give readers a selection of items related to the content on the page, increasing the likelihood of a sale. Any purchase made from clicking a link on your page earns you a commission. Amazon also has a tool that will highlight certain words on your page or post and create a popup of a product related to that word. You install a piece of code on your site and does the rest. Other tools infuse native ads on your site, so the ads and content match up perfectly without you having to do anything or even think. Amazon doesn't just pay per click but per commission and commissions can be anywhere from some change to $50 or more depending on the item purchased.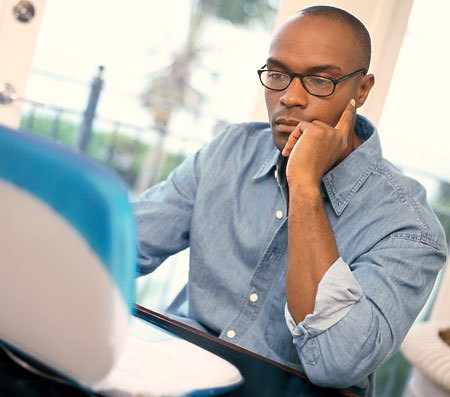 Ad Networks
In addition, to placing ad codes on your site, you can also join a variety of Ad Networks that are intermediaries between advertisers and content providers. The networks negotiate with the advertisers promising to deliver their ads to a wide variety of blogs. As you can imagine, this saves brands tons of time compared to reaching out to and negotiating with thousands of bloggers. Likewise, bloggers and website owners don't have to do independent and individual pitches.
Also, once an ad for a national brand appears on your site, you can arguably list that brand among nationally-recognized reputable sites that have advertised with you, even if they did not do so independently and they don't know you exist.
Use this info to embellish your blog media kit or enhance your pitch email or letters to potential partners.
3.)Gourmet Ads – I use Gourmet ads which focuses on Food blogs. It fulfills a lot of my blog ad inventory for me. You can select what type of ads you will permit on your blog like video ads, intersatial or auto start. This is my highest source of monthly revenue. Gourmet Ads has tags you place on your blog and it feeds ads automatically. You do nothing but collect your royalties in the account  you sign up to receive payments. Easy peasy! Apply to the Gourmet Ads newtwork TODAY here! 
Affiliate Networks
In addition to networks that feed ads that usually pay on a per-click-basis, there are affiliate networks that feed affiliate ads, those that pay on a per click or per call or per purchase basis.
4.Shopstyle and Rewardstyle – These two are the most popular affiliate programs . Rewardstlye is invite  only and they only work with bloggers who are already popular and have a large following or huge conversion rate. Most, especially those starting out, don't.
The rest and most use Shopstyle. It has tools that let you create looks and widgets to display clothing similar to the ones you wear on your blog outfit of the day posts or if you are a celebrity blog, and you mention what a famous person wears and want to give your readers a chance to purchase the look. You list the looks underneath a  photo or somewhere on the post discussing the fashionable look. It also has an integration option for Instagram so you can monetize your Instagram posts.
Also, although it is a pay-per-purchases program, meaning you get a commission on sales, it also is pay-per-click so you can easily stack up earnings when people simply click an affiliate link or image and it drives traffic to the affiliates's site.
5.)Skimlinks  – Skimlinks works similar to the way Amazon's tool that monetizes words in that it connects a related affiliate ad to the word so in case someone clicks it, you get the sale. Skimlinks also is wonderful for turning any ecommerce or merchant site into an affiliate. Install the browser extension and each time you land on a site that sells products, the extension will auto populate and let you know if that site pays a commission. If it does and you want to mention it in a blog post or Youtube video, you can cut and paste an affiliate code and drop it in your post after the mention of the item. There are over 2,000 merchants in Skimlinks' network. Join Skimlinks HERE!
People are more likely to purchase an item based on your recommendation, review or discussion of it more so than if it is just appears as a banner ad
6.)Affiliate Window– Is a popular global Affiliate marketing network that is based in the UK but has a nice inventory of brands. It recently acquire Share-A-Sale network. JOIN HERE!
7.)Linkshare –Linkshare also has an extensive inventory and is one of largest of all networks. Like all networks, you apply to be accepted info the individual brand's affiliate program and when accepted you get access to banner ads, text inks you can put on your site and drive commission shares. Sign up for Linkshare HERE!
8.)Commission Junction – This ad network has the largest network in the world. Personally, I haven't had much luck driving sales through them but their inventory is massive so you're bound to find relevant merchants to sign up with! You can also create your own placement opportunity and create a pitch to all the advertisers on its network to find you and  consider placing their ads or links on your blog. Use this option to present non-numerical bonuses to your site especially if it is new or has low traffic. You can pitch that it is niche, has won awards or is read by influential parties in your industry. It's a great feature.
9.)Share-A-Sale – I have  had great fortune with Share-A-Sale. The commission on Share-A-Sale are generous. For example, I recently netted a $25 commission simply for signing up for one program.
10.)ShopHer – I recently joined this network which specializes in promoting coupons. I created a coupon and deals page on all of my blogs and plan to update the coupons on those pages and also share the deals using social. You get fresh new coupons in your inbox daily. It's up to you how to promote them and drive leads and sales but you're restricted by advertisers parameters so pay attention. A lot of the offers include free digital magazines, and substantial discounts off of popular items.
There are hundreds of other similar affiliate networks too.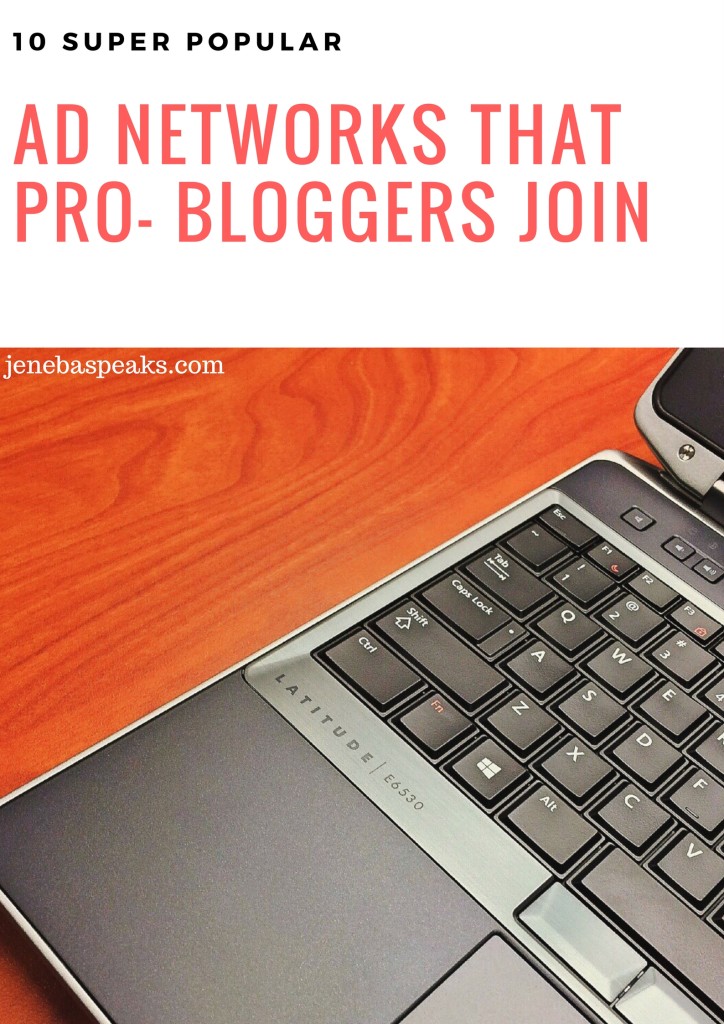 Jay Jay Ghatt is also editor at Techyaya.com, founder of the JayJayGhatt.com and JayJayGhatt.com where she teaches online creators how to navigate digital entrepreneurship and offers Do-It-For-You Blogging Service. She manages her lifestyle sites BellyitchBlog, Jenebaspeaks and JJBraids.com and is the founder of BlackWomenTech.com 200 Black Women in Tech On Twitter. Her biz podcast 10 Minute Podcast is available on iTunes and Player.fm. Follow her on Twitter at @Jenebaspeaks. Buy her templates over at her legal and business templates on Etsy shop!