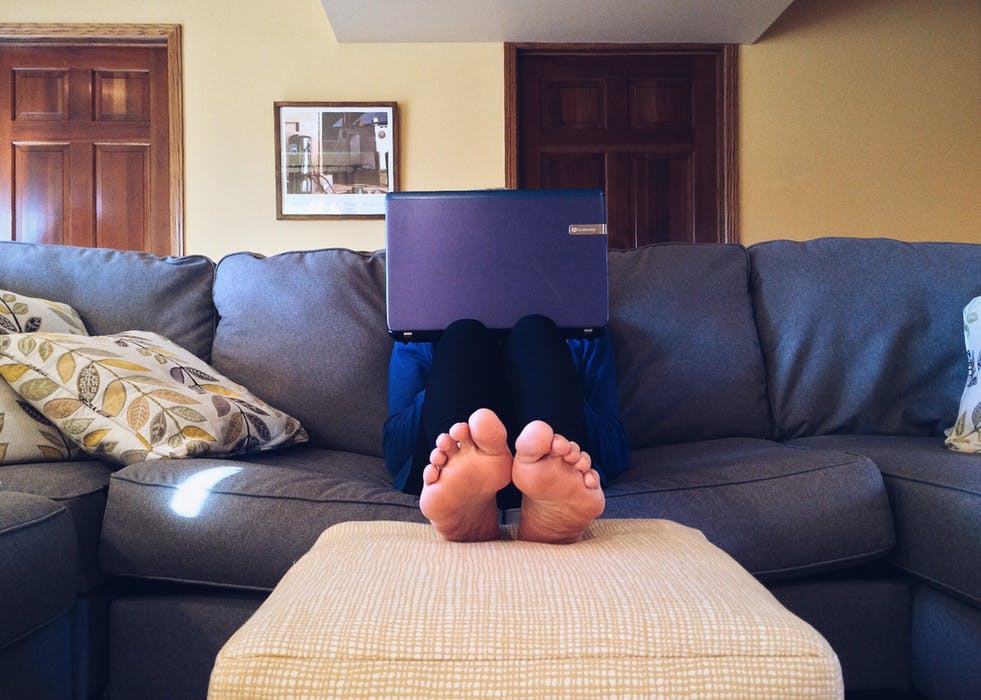 Working online full time is rising in popularity. One survey compiled by an online MBA program in 2016 noted that 45 percent of America's workforce now telecommutes. If you want to freelance or start your own business to increase your family's income, you may be concerned about which opportunities are legitimate. As you browse jobs, there are steps you can take to avoid the kinds of scams that commonly prey on freelance workers and entrepreneurs.
1.      Make Planning Job One
Jumping into freelance work or an online business to supplement your family's income may end in disaster, especially if you have limited experience in the area. Running a business, no matter which niche you choose, takes careful planning. Reviewing the family budget, understanding your goals, and working to build investment capital before searching for a suitable opportunity can all increase your chances of future success.
2.      Find Work from Well-Known Sources
Before you search for a job that allows you to work from home, you may want to check out different job resources and investigate their history to see what freelancers and former employees are saying about them. For example, you can make lists of the most lucrative job sites and which proved to be nothing but a dead end. Signing up with companies that offer work-from-home opportunities, such as freelance sites which require proof of payment from those who post jobs, can help you avoid scams and lost wages in the future.
While you might have heard that a friend or family member found work through online classified posting sites, it can be difficult to secure proof that you will be paid from individuals who post these jobs. If you do accept jobs from sites like these, it is wise to not accept someone's word as proof that you will be paid. Get everything in writing to protect yourself instead.
3.      Beware of Opportunities That Require a Large Financial Investment
Some entrepreneurial opportunities might sound highly lucrative. However, many that do usually collapse into a nightmare of lost wages and investments. Most opportunities that guarantee a large return on your investment come with a price in the form of a start-up fee or some other major investment that you must pay into before you can open your own online turnkey business.
For example, if you are considering a retail online turnkey business, beware of sites that promise 100 percent automation and no input from you as the owner. Take the time to investigate any claims made and treat on-site reviews with extreme caution, as these can be easily paid for by the seller of the website. As you search for online business opportunities, knowing which scams to look for can keep you and your investments well protected.
4.      Ask Your Insurance Company for Advice
If you plan to create a limited liability company, asking your local insurance agency for advice about how to avoid scams may help protect your investment. As you create a suitable business insurance policy, you may want to add clauses that protect your company from fraud. This can help you feel more at ease as a new business owner.
Working from home as a freelancer or online business owner can provide you with entrepreneurial freedom if you are cautious about the opportunities you pursue. Being aware of some common online scams can help protect you and your financial future.
Jay Jay Ghatt is also editor at Techyaya.com, founder of the JayJayGhatt.com and JayJayGhatt.com where she teaches online creators how to navigate digital entrepreneurship and offers Do-It-For-You Blogging Service. She manages her lifestyle sites BellyitchBlog, Jenebaspeaks and JJBraids.com and is the founder of BlackWomenTech.com 200 Black Women in Tech On Twitter. Her biz podcast 10 Minute Podcast is available on iTunes and Player.fm. Follow her on Twitter at @Jenebaspeaks. Buy her templates over at her legal and business templates on Etsy shop!