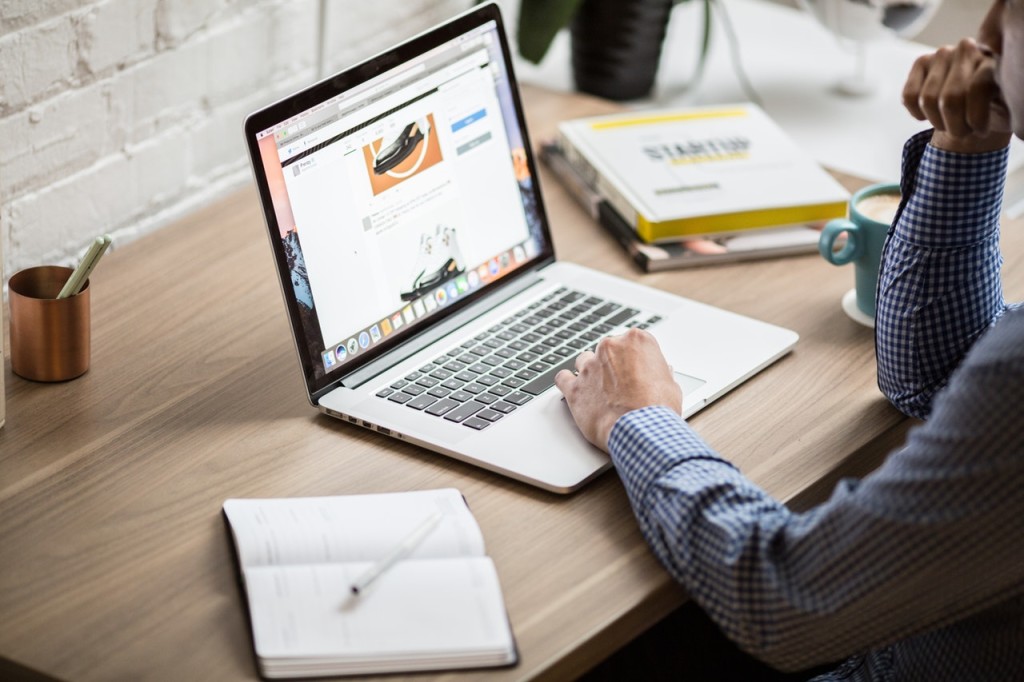 The worst thing happened to me when Google Chrome released a browser security update that changed the way my various websites showed up when visitors landed on my page.
Beginning sometime this Summer, some received a message telling them that the page is not secure and to hit the back button and to go to a safer site! Ack!
It was all because a lot of those sites still did not have the https, security certificate at the beginning of the website name.
In order to provide visitors with a more safe and secure browsing experience, Google Chrome has started alerting site visitors that a site isn't secure if it doesn't have an HTTPS connection.
What is HTTPS and SSL… SSL (short for secure sockets layer) is the certificate that encrypts communications between the server and the person visiting your website. In order to use SSL, you need to have an SSL Certificate installed on your server.
Once installed, your web address will change from http://​ to https://​ to indicate that your website is secure.
Why is HTTPS and SSL Important?
You've probably noticed sites that have a secure "lock" icon in the upper left-hand corner of the search bar. It will look like this: The importance of SSL… The SSL indicates that your site is secure​ and can be trusted​ to safely process information such as contact information, credit cards, and billing address. HTTPS can be incredibly valuable for your site as it creates a secure channel between the browser and the website.
A secure connection is a must-have for sites that process personal information like an eCommerce website.
At one point, Google Chrome entirely grayed out your website and made visitors accept the risk of loading your website.
I remember seeing that on a few of my friends' pages! Egad!
Luckily, the July Chrome update was a little milder than expected.
Get on the Wagon! It's not too lagte!
But, if your site is not secure, visitors will see a "not secure" notice next to your website address and a pop-up option that indicates "you should not enter any sensitive information on this website such as passwords or credit cards because it could be stolen by attackers."
In addition, Google will likely give search engine ranking preference to websites with SSL installed and https activated. What does that mean?
What happens if you don't?
If you don't have SSL on your website, your site may appear lower in Google search rankings, and more secure websites will rank higher than yours. How can I avoid a security warning? The only way to avoid this warning is to install an SSL certificate.
Let me tell you, a few of my sites fell out of their top page ranking in search altogether. Their Alexa ranks plummeted. All because I hadn't taken the SSL thing that serious.
Let me tell you something! If you are treating your online biz and website as an income source, you should take any update or change that could negatively impact the ability of you to get visitors seriously!
Lessons learned!
I have Hostgator on some of my sites and on a few I recently launched, I was given a FREE SSL Certificate!
Now I appreciate this greatly because another hosting platform I use charges something like $59-$99 a year for a certificate Hostgator offers FREE! Phew!
To help ease this burden, all HostGator customers receive a free SSL certificate that is recognized and trusted by 99.9% of browsers and devices.
By having this certificate, you will avoid a 'not secure' warnings when people visit your site.
Hostgator has even paid for SSL options for customers looking for additional features from their SSL certificate.
How to activate the free SSL on your HostGator website
The free SSL will be applied to your account automatically, but you do need to take a few steps to activate it.​
The steps vary a little bit based on which website platform you are using.
See this "step by step guide for enabling your free SSL" to follow the steps for your instance. Note: our Windows customers will receive this functionality in late 2018.
If your domain name is managed by another provider, there are specific steps to follow as well.
The free SSL will not come with any warranty or site logo. For these features, the free SSL must be upgraded to a Positive or EV SSL Certificate.
If you've been trying to install an SSL with another company and can't seem to get it done, consider switching to HostGator.
Jay Jay Ghatt is also editor at Techyaya.com, founder of the JayJayGhatt.com and JayJayGhatt.com where she teaches online creators how to navigate digital entrepreneurship and offers Do-It-For-You Blogging Service. She manages her lifestyle sites BellyitchBlog, Jenebaspeaks and JJBraids.com and is the founder of BlackWomenTech.com 200 Black Women in Tech On Twitter. Her biz podcast 10 Minute Podcast is available on iTunes and Player.fm. Follow her on Twitter at @Jenebaspeaks. Buy her templates over at her legal and business templates on Etsy shop!