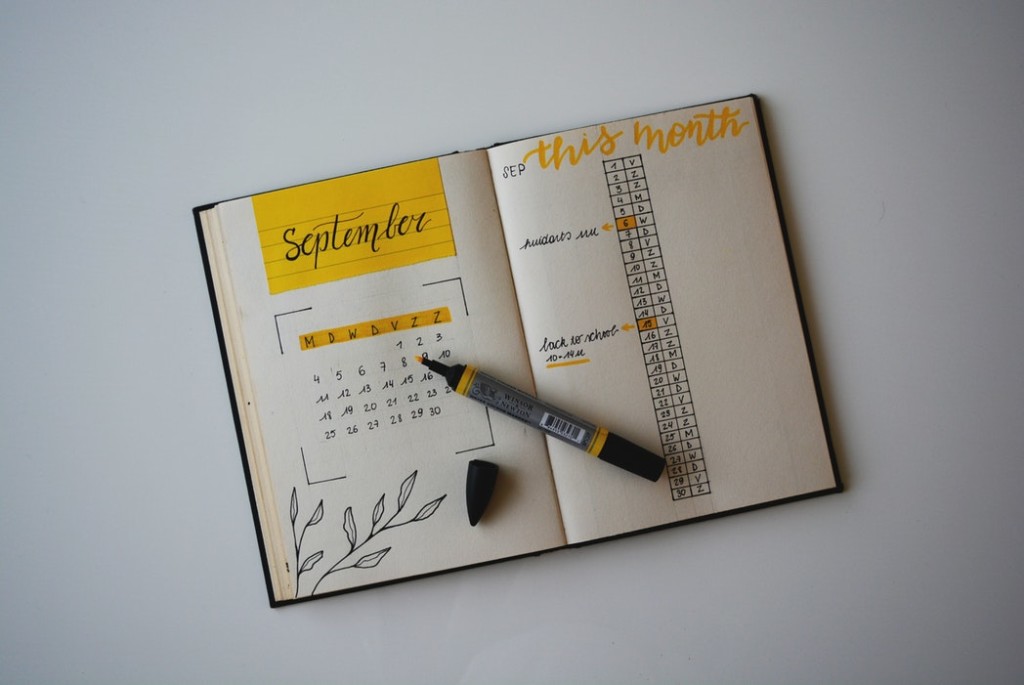 In December 2017, I decided I would try my hand at bullet journaling.
For those who are unfamiliar with this form of journaling, it essentially involves creating your own personalized journal/planner using a blank journal made up tiny grid lines. You use your creativity to design your own journal pages that work for your personal or business needs.
You draw the monthly, weekly, and daily schedules, various trackers and more. You start by creating an index in the front so you can use it to go back and connect pages. The other purpose of bullet journal is it keeps the journaling lasting forever. You put page numbers on each page so you can always use the journal  as a reference to previous pages or entries. Great concept!
I have several journals that I have used and gone through. I keep them because they have personal notes, numbers, memories and thoughts but I start from scratch with each journal.
With bullet journals, you can keep going and reference earlier volumes of old journals that you've exhausted. It's a great concept but one that you must (1) learn (2) follow and (3) keep up with.  It is very easy to fall off the wagon.
Also, although you do not need to be creative, people who are great at doodling or who have creative graphic minds can do a better job of making their pages look pretty or at least attractive and thus more functional and user friendly.
I am not that visually creative. Listen, I thought I was before I started bullet journaling but quickly learned I was not and then tried to purchase stickers to add to have the same impact. It didn't. Visually, it just didn't look attractive at all.
I just couldn't get with the program.
Eventually, I just used the journal the way I do my regular journals. I added a date at the top and simply scribbled down my daily to do list until I ran out of pages and the journal started to fall apart at the hinges and look so worn and tattered that I had to get a brand new one altogether.
I purchased a new commercial for myself for my birthday and became pleasantly surprised to see that newer commercial planner journals on the market today are actually pre-printed to look like modern bullet journals! Score!
The commercial pre-printed journal makers must have realized there is a huge market for people like me who like the concept and idea of a bullet journal but who lack the creativity, patience and tenacity to keep up with one.
Perfect!
I recorded a video of my journal today after starting it on January 1 to May or June when I gave up. I tried hard to make it to the end of the year but I failed. Oh well.
Jay Jay Ghatt is also editor at Techyaya.com, founder of the JayJayGhatt.com and JayJayGhatt.com where she teaches online creators how to navigate digital entrepreneurship and offers Do-It-For-You Blogging Service. She manages her lifestyle sites BellyitchBlog, Jenebaspeaks and JJBraids.com and is the founder of BlackWomenTech.com 200 Black Women in Tech On Twitter. Her biz podcast 10 Minute Podcast is available on iTunes and Player.fm. Follow her on Twitter at @Jenebaspeaks. Buy her templates over at her legal and business templates on Etsy shop!