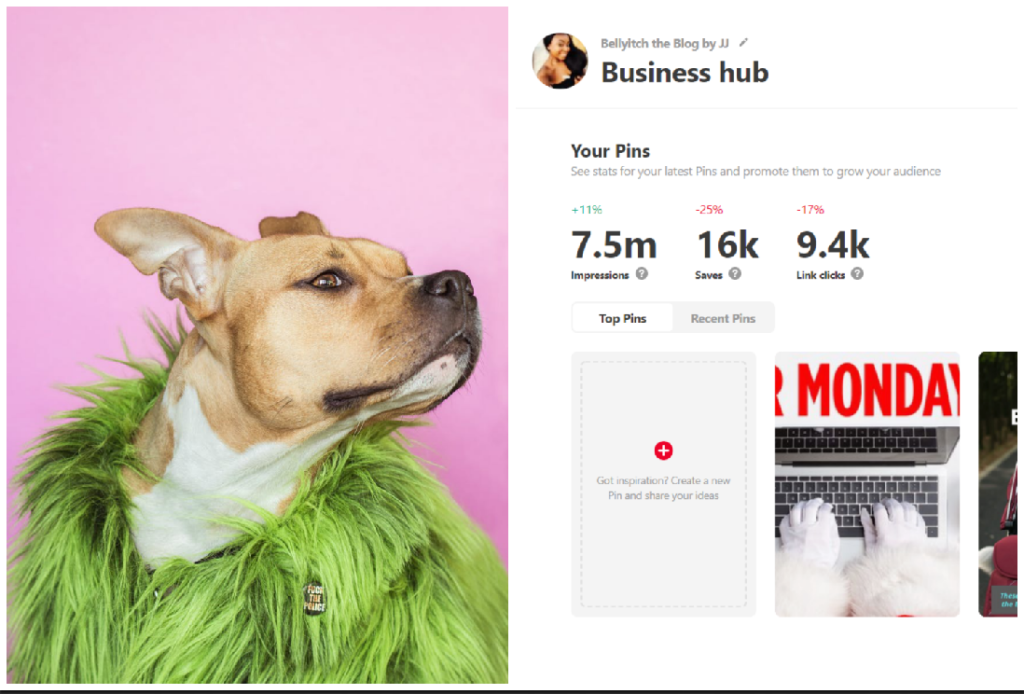 It's a busy time of the year and over the past few weeks, I admittedly have not been making time to nurture, grow and focus on my online businesses (blogs, online learning platform and start up).  A few coaching/consultant clients, family obligations and the hectic holidays hustle and bustle, generally kept me preoccupied..
Fortunately, several aspects of the systems I have built into my ventures run on autopilot.  I have a few online tools that keep my blogs, online shops and digital presence working for me even when I do not have much time.
The true test that they were working for me came in the form of a surge in sales over at  my Etsy Digital shop where I sell templates and forms for bloggers, vloggers, YouTubers and social media influencers.
By the time I decided to conduct a business audit this week, I again became pleasantly surprised to see that my reach had grown about 1.2M per month, impressions on Pinterest  at least, to 7.5M  and to over 25M across all verticals and social media platforms.
Before, I get back to the business of completing my audit and promoting my past posts, I thought I'd share some of the tools that I've used to achieve phenomenal passive growth in audience and revenue.
A few years ago, I saw my blog viewership spike to a half million monthly and I had Pinterest to thank for it. See for example, most people reach the digital templates for bloggers, influencers and podcasters I sell on ETSY via Pinterest.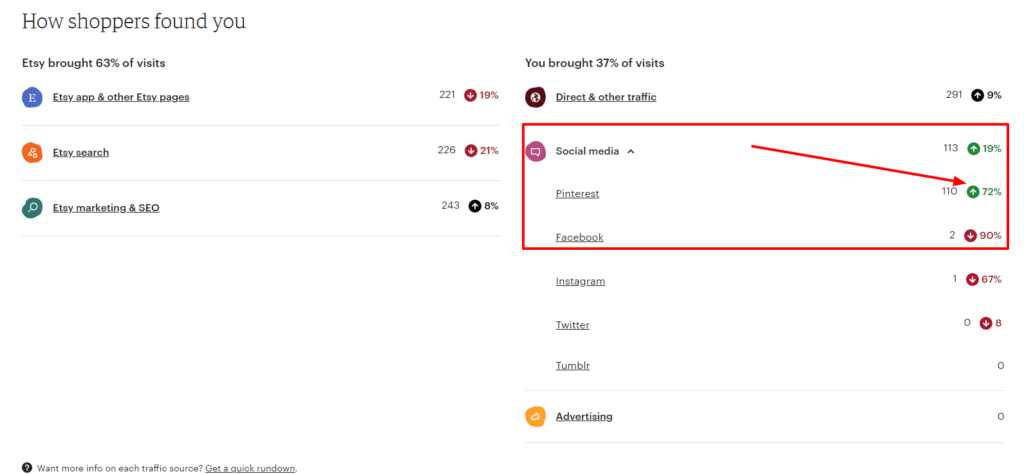 Items I pin on Pinterest last longer on the platform, go viral and are effective for driving traffic to my various digital platforms and homes for months and years after.
Over time, I have had less time to pin manually, daily and regularly so I invested in the only pre-approved Pinterest partner platform Tailwind (which has a free tier too), but cost me only $14 per month.
Once a week, I schedule and set up multiple pins from my blog and others to go out and pin. It does it for me, automatically! It's a no brainer.
First you need to sign up here! TRY TAILWIND FREE!
Here is an example of the auto pinning schedule Tailwind recommended to me (and I accepted) for auto-releasing the pins I selected to pin.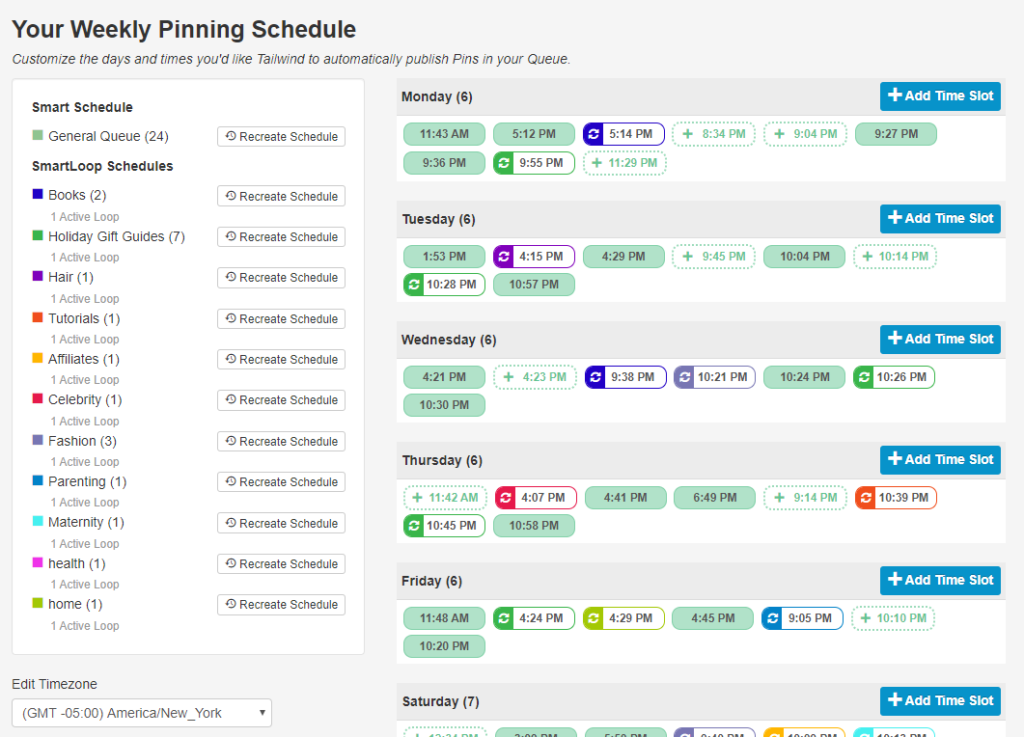 There is an option to have the pins got out to Facebook and Twitter too. See Below a Facebook Post and Tweet that Tailwind did for me as I took my kids to school:

Because Pinterest pins stay viral for a long time, when I'm not active, they work and generate revenue passively. See below income generated passively from templates I made years ago.

In sum, $14  is a small monthly investment to pay after the free trial  of Tailwind.  
This highly specialized tool for using Pinterest to drive traffic and its Tribe feature helps expand your pins' reach to wider audiences.  During your trial, make sure to join "Tribes" of other like minded users in a same niche as you which will expand the viral reach and potential of your pins. Together, you all can share each other's pins as part of rules established by the Tribe owner. When I started joining tribes, my traffic and reach tripled in one month! Seriously!
Tailwind also has a new Smart Loop feature that will auto recycle pins when you run out of pins you manually scheduled to go out in the cue. This option is great for stretches of time when you got no time, like me recently.
Check it out here! and When you're ready to try it out GET TAILWIND! Its FREE!
As I head back on auditing and updating my systems, here are other tools that I use and rely on to grow my biz on auto-pilot as a one woman solopreneur:
As a supplement to Tailwind, I use my ViralTag subscription to schedule my posts to auto share on my various Facebook and Twitter accounts, Instagram and Linked In. (I used to be able to also schedule pins but Pinterest revoked its API. In my opinion, and that of many in the content marketing industry,  ViralTag replaces a lot of other social media and blog marketing platforms. It helps you mass schedule and share your content to multiple social media platforms at once without you having to do much work. Just add the posts and sit back and let Viral Tag expand your reach!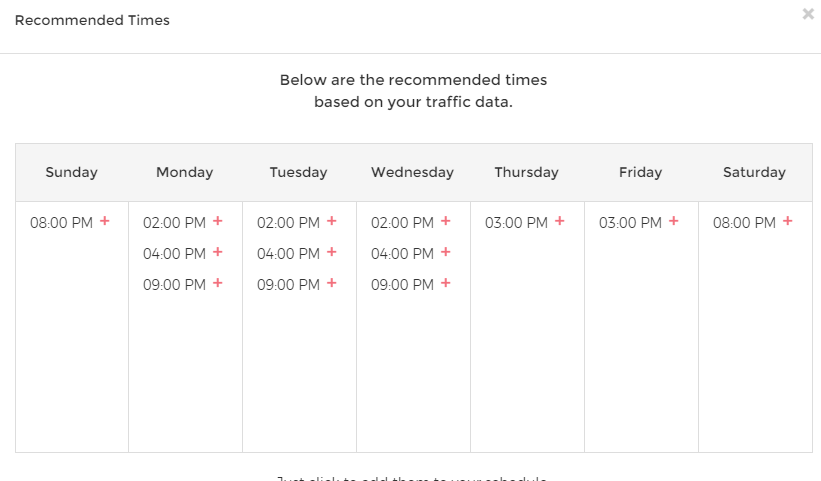 I love the fact that it gives you the best times to post based on your particular audience and reach and lets you add a caption to accompany each share, and clone the post so you do not have to retype it again.

I also use Leadpages which has long been the industry standard for capturing emails, leads, and growing your email subscriber list. The site used to require annual subscriptions but now permit monthly payments and has expanded to lead sites and has a host of new offerings. It has a large library of attractive designs that work to convert. 

Every week, I get dozens of alerts of people who have opted into my magnet.
$25- Email Marketing (Convertkit, Mailchimp) – for communicating w/your email list. I prefer Convertkit because it's best for bloggers but any of the other popular tools will work. 
$16- Video Software (Camtasia or other software) -for easily creating viral videos and this tool is also great for editing YouTube videos or any other video. I use it and find it wonderful and intuitive and easy to use! 
That's it! Check these out and try them if you want to see how you can run your biz on auto pilot and grow in your sleep too!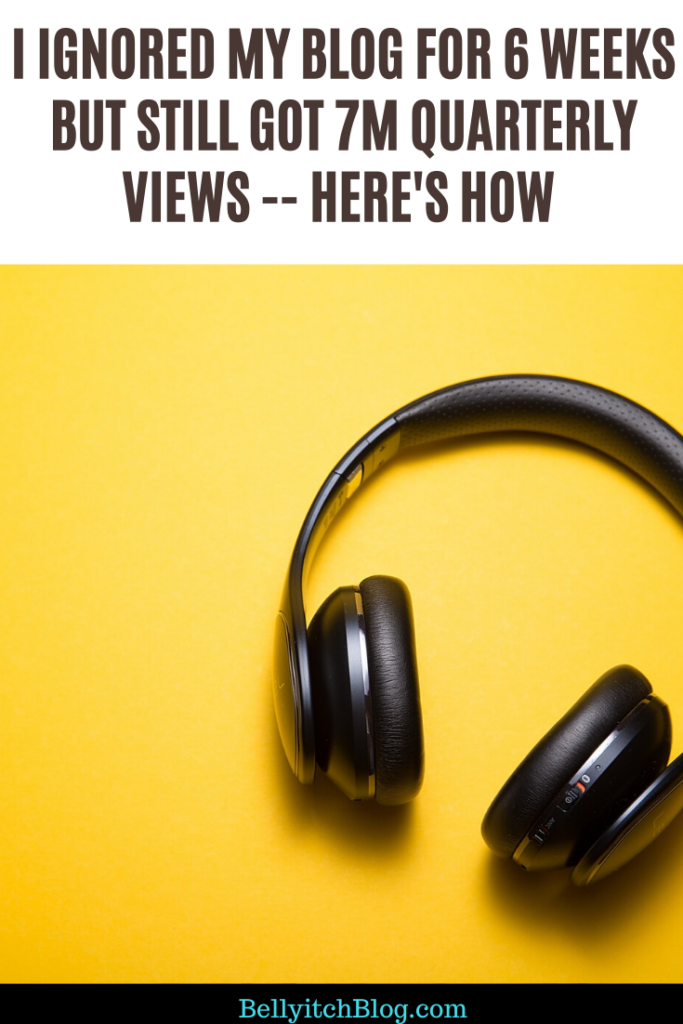 Jay Jay Ghatt is also editor at Techyaya.com, founder of the JayJayGhatt.com and JayJayGhatt.com where she teaches online creators how to navigate digital entrepreneurship and offers Do-It-For-You Blogging Service. She manages her lifestyle sites BellyitchBlog, Jenebaspeaks and JJBraids.com and is the founder of BlackWomenTech.com 200 Black Women in Tech On Twitter. Her biz podcast 10 Minute Podcast is available on iTunes and Player.fm. Follow her on Twitter at @Jenebaspeaks. Buy her templates over at her legal and business templates on Etsy shop!