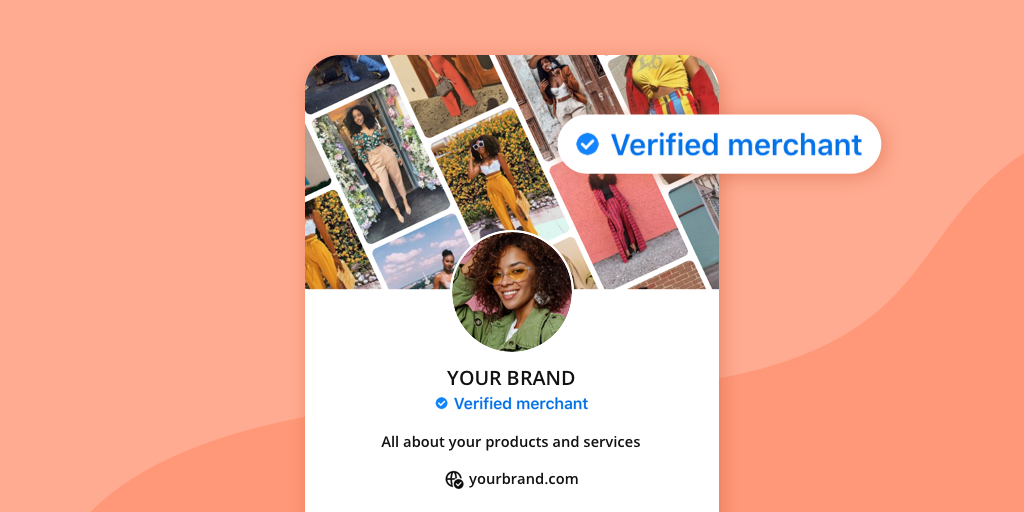 Content creators like myself have been using Pinterest to drive traffic to our websites for years but a new shift in the visual search engine's business model promoting the platform as a shopping mall has repurcussions on creators.
At the start of the pandemic last year, Pinterest usage spiked and as a result, the site decided to make it easier for home-bound users to stay on platform to get inspired, review content and when needed shop right on platform. In the Spring, it unveiled its Verified Merchant Program inviting ecommerce shops that sell products to sign up and promote their wares to Pinterest users.
Pinterest Verified Merchant Program Guidelines
The qualifications and guidelines to be admitted per the Pinterest page on this program are:
must have products that can be uploaded onto the platform and can be refreshed daily to reflect inventory and stock
must have clear product photos with a description that is clear and describes the product, and should not be stock photos
must have an easy to find and clear return policy
must have a clear and easy to find contact information for customer service.
must have an easy to find and clear shipping policy that displays expected shipping time and costs.
There are limitations of the type of products for sale that are permitted: Adult products; Drugs and drug-related products; Live animals and products made from endangered wildlife; Gambling-related products, such as lottery tickets; Healthcare products including prescription medicines, over-the-counter medicines, medical devices and any unsafe healthcare products that make unrealistic promises such as weight loss pills; Illegal products; Infant formula; Imitation or counterfeit products; Political merchandise; Tobacco products; and Weapons and explosives.
Pinterest Verified Merchant Program Limitations
There is limitation on sensitive and disturbing products which, to me,  is subjective and not clearly defined so this category creates a window to reject certain merchants that are selling products that do not fall in the aforementioned very clear areas.
Service-based businesses cannot join which eliminates the ability of businesses like event planners, realtors, digital marketers, coaches and more to participate.
Also, Etsy, Poshmark, Ebay and other small merchants that use third party websites to sell would not be permitted. The merchant must have a digital footprint outside Pinterest, cannot be an affiliate marketplace business and must be clearly belonging to a real life person describe in the about section.
Bloggers and content creators that promote other people's products and have Shop pages that redirect users to a third party site are not perimitted either.
Once admitted, a business will be given a blue check mark with establishes its verified status in the Pinterest community and will have the prices on pins and a shop tab on their account so users can shop directly from their Pinterest account.
Shoppable Pins Hijack Creator Pins
And here is the part that is a bit disturbing:
Pinterest will help members of the program reach users via paid and organic means. The organic means involve placing hover dots over products that when clicked will open a side window AI (artificial intelligence-based) search results featuring merchants selling products that are visually identical to the item in the pin.
What this neat trick does is allow the merchants who have uploaded their products as VMP members to monetize pins added added to the platform by casual users who are not looking to monetize or who are not using Pinterest for business, which is fine.
However, for those of us who pin content for the additional purpose of trying to drive traffic back to our websites, blogs, or more, the Shoppable pin functionality essentially in a negative disruption to that goal.
The Shoppable pins functionality keeps Pinterest users on site longer but even if your creator pin was wonderful and enticing enough to "stop the scroll" and get someone to take a closer look, the creator risks losing that click thru conversion if a user clicks the dots on a Shoppable pin and decides to shop on site.
That Shoppable pin ends the potential journey.
Hmmmm
What to do abou this?
I got frustrated about this new functionality but then quickly pivoted when I remembered that we creators can actually reclaim our pins by adding affilliate links by clicking the shopping tag on the pin,
I show you how to do it in a video I posted on my YouTube Channel below:
Jay Jay Ghatt is also editor at Techyaya.com, founder of the JayJayGhatt.com and JayJayGhatt.com where she teaches online creators how to navigate digital entrepreneurship and offers Do-It-For-You Blogging Service. She manages her lifestyle sites BellyitchBlog, Jenebaspeaks and JJBraids.com and is the founder of BlackWomenTech.com 200 Black Women in Tech On Twitter. Her biz podcast 10 Minute Podcast is available on iTunes and Player.fm. Follow her on Twitter at @Jenebaspeaks. Buy her templates over at her legal and business templates on Etsy shop!