YouTube shorts are really popular now. These are like less than 60 seconds of vertical content that lives on possibly this short shelf and new theatre and is similar to TikTok.
Repurpose shorts on Tiktok
The first way I wouldn't say that you can repurpose your shorts is on TikTok. It seems like shorts essentially was not a rip off of TikTok but it was YouTube's acknowledgment that short-form vertical content is the wave of the future because TikTok grew so fast.
So the very first thing I would say, if you were to start your content, creating in shorts, and do the opposite, a lot of people start creating content and TikTok and then go-to shorts. However, the challenge of doing that is that shorts have their idiosyncrasies regarding copyright with YouTube, you want to be really particular about not incurring too many copyright strikes or the extent that it may be damaging in some way so you'll really need to be cautious.
So we start your shorts on YouTube, make sure that you pick music that's already verified by YouTube. Then you can take it from YouTube since it doesn't attach any logo watermark to it then you can take that to TikTok and then upload it fresh of any watermarks and then also fresh having constant concern about the copyrights.
2. Pinterest idea pins.
You can use Pinterest for a business to help you market and promote it, so Pinterest is also recently hopping on the vertical video trend has what's called Idea pins.
Essentially, it's one to 20 slides, but you can take your one short that you create on YouTube, and upload that straight into Pinterest with a click a plus button, you hit a certain idea pin.
You then get a title, If you've done your research in advance, you can get some SEO, optimize your titles, tag it, then that's it and then people start to find it. The reason why people will find it is because video content is scarce. It's what I call a video desert. So LinkedIn is another video desert. These are platforms that don't have a lot of people doing videos.
If you were to do the same shorts that you did on YouTube and put it on Pinterest, you are automatically guaranteed to get the eyeballs of not only you have your potential viewers, but also brands because people who work at brands are on Pinterest.
vidIQ – Conduct YouTube SEO keyword search, track creators in your niche, compare thumbnails, get help with titles, get daily ideas, with the oldest data driven tool for YouTubers. FREE perks at basic level!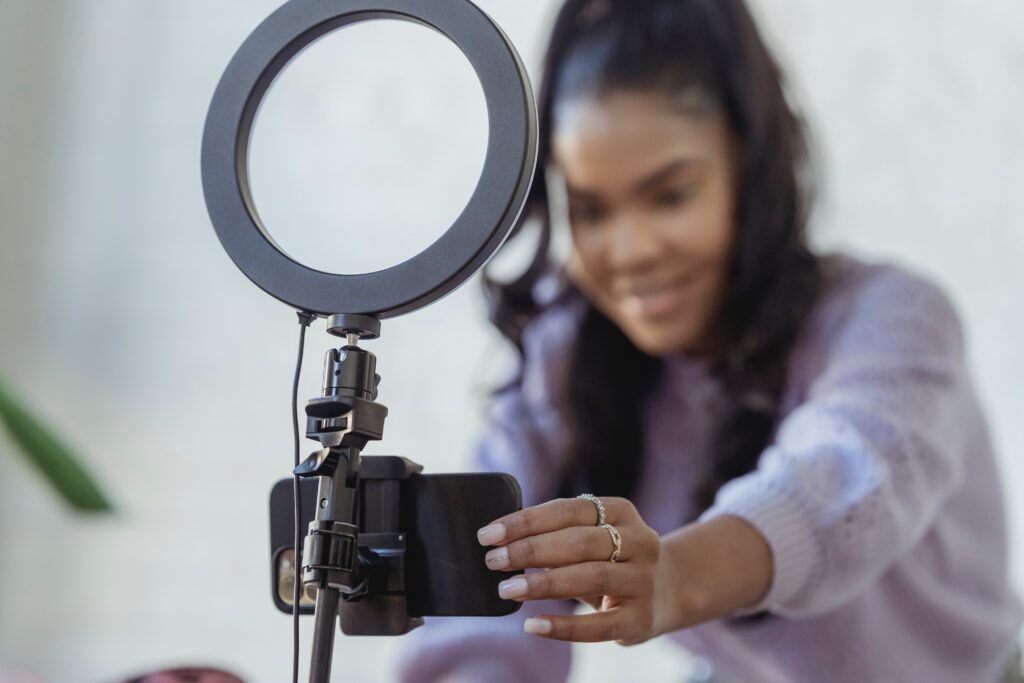 Wondershare Filmora – is the best turnkey editing software for Windows and iOS devices and computers. Easily create professional-looking videos in minutes using drag and drop titles, tutorial elements, lower third graphics, audio/songs and more! Try it Free!
3. Repurpose your short Video Content on Instagram
The only difference between Pinterest and Instagram is that Instagram has trending sounds and you can tell these shorter sounds by if you look at the bottom corner of somebody's video, it will have the sale and they'll have an arrow pointed up if it's trending.
Whenever you see that you want to say those sounds, music or whatever you want to call it. And so if you're using something else on your YouTube shorts, and it downloads and downloads that sound, I would use one of these trending sounds on Instagram and put it over the top of your video because that will get more eyeballs on your Instagram Reel. So you basically do the same thing. Download the shorts to your phone and then upload them as a Reels and boom. This is another way to get eyeballs another way to do for brands to notice you another way for you to attract a new audience there.
Another way I'd like to repurpose shorts on Instagram is to put them on stories. Sometimes, you may not want to make that actual reel, or may not go with your flow or your aesthetic on Instagram, but you can still like chop it up or put it on your stories and make it some type of stories or make a poll, or just upload it as a regular video on Instagram as well because you could upload longer videos on Instagram to outside of real so there's so many ways that you could repurpose it on Instagram, the platform itself.
4. Repurpose your short Video Content on Facebook
This is one of those platforms similar to Pinterest where the platform itself is hungry for creators and for that video creation because there are a lot of people on Facebook that are not on Instagram, YouTube or on Tik Tok. So I think right now if you're a video creator and you especially if you do shorts on your YouTube video, you should definitely repurpose them to Facebook because Facebook also has a bonus program just like Instagram and you can make big money over there.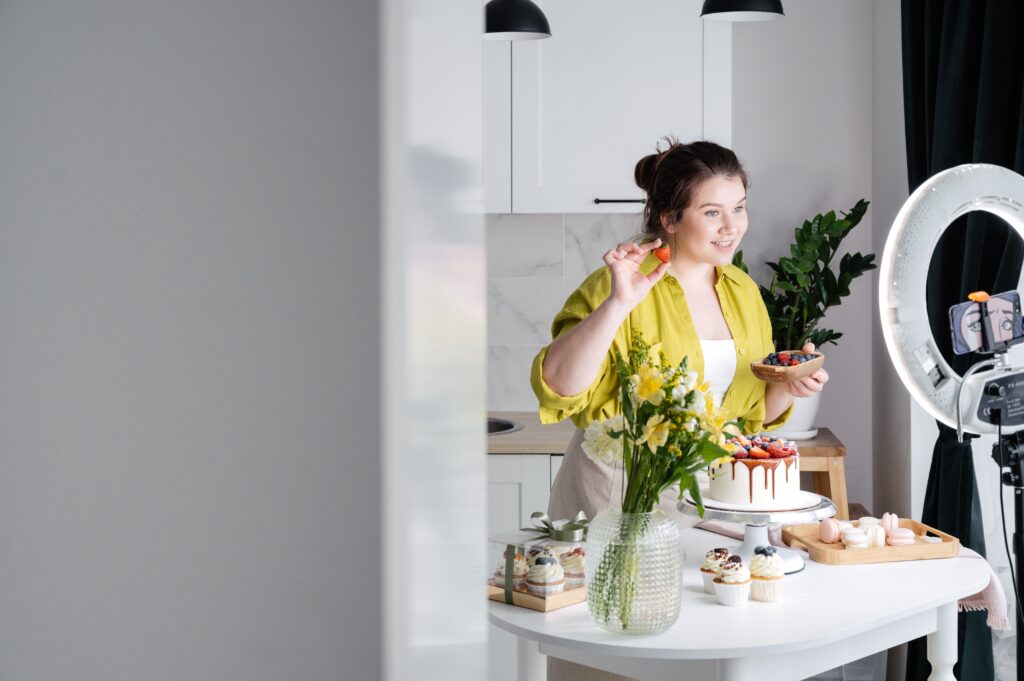 5. Repurpose your short Video Content on Twitter
The reason why Twitter is great is that the way people who do Tiktok like people who do Tiktok content, their second platform of choice is usually Instagram, people on YouTube, their social media platform outside of YouTube is usually Twitter.
So you may be saying to yourself, I'm not on Twitter, but there are a lot of YouTubers on Twitter, a lot of people from the YouTube community on Twitter, a lot of people who work at YouTube on Twitter, there's a lot of people who do brand deals, who give YouTubers brand deals, they're on Twitter, so you're not on Twitter, you want to get used to Twitter, to comfortable with Twitter, because that's actually a platform that's really popular YouTubers.
6. E-mail
Now if you have a blog or website, that's great, because you can have that pop up, you know, a lot of times you guys go to a website, and they'll pop up, they'll be like, hey, get the deals get the get, we'll let you know we have new deals or we'll let you know we have good articles or we're dropping all these new knowledge or something, something new, sign up to our email list or Hey, get the top 10 tools.
So they it's easier to get people's emails if you own your own website or your own blog. Now, if you don't own your own website, on your blog, you can still get people's emails, you get them to your description box. One way to repurpose your content is once you get people's emails, you can communicate with them.
If you have an email list where you communicate with people, that's an excellent way of getting and if I do this, I will take my latest YouTube video. So anyone who signed up for my email list because you sign up for my YouTube growth checklist, which is in my bio, and I say here's a growth checklist. Thank you for the email once a week I'll email you my latest YouTube growth video and I can take my shorts content because it's short and sweet.
And I can embed it in an email because it's only one minute and so people can actually watch my shorts video and incited email. And that's gonna give me another view and eyeballs today click through that can get me you know. So that's another way to repurpose your content.
Jay Jay Ghatt is also editor at Techyaya.com, founder of the JayJayGhatt.com and JayJayGhatt.com where she teaches online creators how to navigate digital entrepreneurship and offers Do-It-For-You Blogging Service. She manages her lifestyle sites BellyitchBlog, Jenebaspeaks and JJBraids.com and is the founder of BlackWomenTech.com 200 Black Women in Tech On Twitter. Her biz podcast 10 Minute Podcast is available on iTunes and Player.fm. Follow her on Twitter at @Jenebaspeaks. Buy her templates over at her legal and business templates on Etsy shop!